George Duke is a jazz musician, singer and songwriter. He has been nominated for 4 Grammy Awards and won 1 award. His most famous songs include "Ain't That Peculiar" and "I Love You, Porgy".
George Duke is a musician and composer. He was born in 1947 and died in 2014. In the 1970s, he became famous for his work with Miles Davis on albums like On The Corner and Bitches Brew.
George Duke was a talented keyboardist, arranger, conductor, and composer. He was successful in both popular music and jazz, and for the most of his career, he straddled both sides of the divide. Duke was raised in Marin City, California, and was a member of his first jazz band in high school. Miles Davis, Les McCann, and Cal Tjader were among his early inspirations, all of whom contributed to the variety of his writing, playing, and arranging. He majored in trombone and composition with a minor in contrabass at the San Francisco Conservatory of Music after graduating from high school, and he earned his bachelor's degree in music in 1967. He completed his studies at San Francisco State University, earning a master's degree, and taught at Merritt Junior College in Oakland for a short time. Duke was a member of Al Jarreau's house band at San Francisco's Half Note while in school. Sonny Rollins and Dexter Gordon were among the artists that performed with the ensemble.
He started his music career while still in high school, in 1967. The George Duke Quartet, Presented by the Jazz Workshop, was his debut album, issued on Germany's Saba imprint, which subsequently became MPS, a label with whom he had a productive association in the 1970s. Duke heard a record by French violinist Jean-Luc Ponty on the radio in 1969 and was able to contact him via his connection with Pacific Jazz boss Dick Bock; they ultimately produced The Jean-Luc Ponty Experience with the George Duke Trio in 1969. The band performed a series of club concerts in the Bay Area, and he was overheard by Frank Zappa and Cannonball Adderley at one of them. He accepted Zappa's invitation to join his Mothers of Invention and spent most of 1969 and 1970 with him. Duke subsequently worked as a pianist with Cannonball Adderley's ensemble from 1971 to 1972, before returning to Zappa from 1973 to 1975.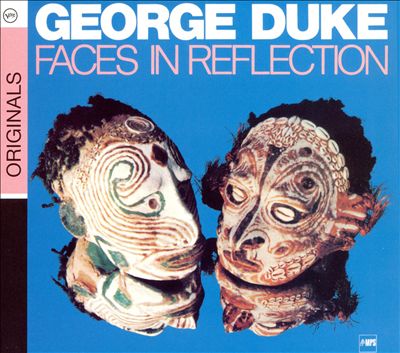 He collaborated with Sonny Rollins and fronted a band with Billy Cobham in 1975. Duke produced six albums for MPS during this time: Solus/The Inner Source, Faces in Reflection, I Love the Blues, She Heard My Cry, Feel, The Aura Will Prevail, and Liberated Fantasies, all of which are considered jazz and jazz-funk masterpieces today. Duke signed with CBS in late 1975 and released his debut solo album for the label, From Me to You, in 1976. His incorporation of funk, disco, and soul elements in his songs, as well as the artists that played with him, outraged jazz reviewers. In 1978, he released his breakthrough album, the crossover funk album Reach for It, which catapulted him into the top echelons of the pop charts and propelled him from clubs to stadiums. Both Follow the Rainbow and Brazilian Love Affair were released in 1979 and quickly rose to the top of the charts.
He was also producing projects for jazz, pop, and Brazilian singers by the late 1970s, including Raul de Souza, Dee Dee Bridgewater, and A Taste of Honey, whose song "Sukiyaki" reached multi-platinum on the pop, adult contemporary, and R&B charts. Duke rose to prominence as a producer, scoring successes with Jeffrey Osbourne ("Stay with Me Tonight," "On the Wings of Love") and Deniece Williams ("Let's Hear It for the Boy," "Do What You Feel"), among others. Following that, producing became almost as important as creating his own recordings, and throughout the 1980s, it almost surpassed it. Duke worked on records by the Pointer Sisters, Barry Manilow, Smokey Robinson, Melissa Manchester, 101 North, George Howard, Gladys Knight, Najee, Take 6, Howard Hewett, Chanté Moore, Everette Harp, Rachelle Ferrell (his early collaborator), Gladys Knight, Keith Washington, Gary Valenciano, Johnny Gill, and Anita Baker, among others, in a variety of styles. Many of these songs reached the top of the charts.
Duke started the 1980s with the first Clarke/Duke Project album (with bassist Stanley Clarke), which yielded "Sweet Baby," his first number one crossover smash (number 19 Pop, number 6 R&B). Before leaving Epic for Elektra in 1984, he recorded the solo albums Dream On, Guardian of the Light, and Rendezvous, as well as another Clarke/Duke Project album. Thief in the Night, George Duke, and Night After Night were among the songs he recorded there. Duke's songs wowed mainstream listeners and easily transitioned from pop to adult contemporary to R&B charts.
Duke began the 1990s with a third and final Clarke/Duke Project album before signing with Warner Bros. after being courted by renowned label head Mo Ostin. While his first album for the label, Snapshot, was a commercial success because to Ferrell's hit song "No Rhyme, No Reason," the greatest surprise for fans occurred in 1995 with the publication of The Muir Woods Suite. It was recorded live at the Montreux Jazz Festival with Duke on keyboards, Clarke on bass, Chester Thompson on drums, and Paulinho Da Costa on percussion, all in front of a symphony orchestra. It was recorded in 1993, but Duke spent two years "tuning" the recordings before releasing it in 1995; he subsequently played it live many times. Jazz critics, who had previously dismissed his mainstream success and written him off, began to take attention once again. Duke, on the other hand, was wooing no one. In 1996, he released Illusions, which included "Love Can Be So Cold," another Top 40 hit. Ferrell, James Ingram, Joyce Kennedy, Mervin Warren, Marvin Winans, the Emotions, Lori Perry, and Everette Harp were among the musicians and vocalists included on the album. Duke ended the decade with a series of Warner albums, including a second concept album, Following Hours, before departing after Cool in 2000.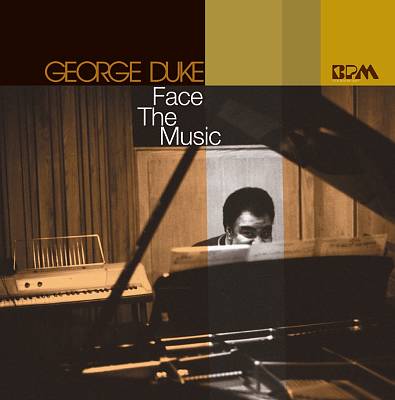 Face the Music, released on BPM in 2002, was another change-up for Duke. On the occasion, he mainly played acoustic piano, something he hadn't done in years, and the whole recording was done with the same core band (another rarity). Christian McBride on bass, Lil' John Roberts on drums, and Jef Lee Johnson on guitar were his primary sidemen for the show. These guys appear on every track, despite the presence of additional instruments and musicians. Duke, a collection of songs he'd left off previous albums, was published in 2005. In a Mellow Tone, a more conventional jazz album featuring Brian Bromberg on upright bass and Terri Lyne Carrington on drums, was released in 2006, and jazz reviewers took attention once again. Duke returned to jazz-funk and R&B for Heads Up/Dukey Telarc's Treats in 2008, utilizing vocalists and a plethora of instruments once again. In 2010, it was followed by Déjà Vu. He produced Jeffrey Osborne's Time for Love CD in 2012. (released in 2013). Duke's 40-year-old wife, Corine, died of cancer complications during the sessions. He returned to music in early 2013, after taking some time off to mourn properly, and recorded DreamWeaver, which was released in July of that year. Duke died in a Los Angeles hospital the next month, little over a year after his wife died, while undergoing treatment for chronic lymphocytic leukemia. He was 67 years old at the time.
George Duke is an American keyboardist, songwriter, and record producer. He has released over 100 albums in his career spanning multiple genres including jazz, soul, funk, worldbeat, and Latin music. Reference: george duke dukey stick.
Frequently Asked Questions
What bands did George Duke play with?
George Duke was a musician and composer who played with many different bands throughout his career. He is best known for playing the bass guitar in the jazz fusion group Weather Report, which he co-founded with drummer Joe Zawinul and keyboardist Wayne Shorter.
What did George Duke pass away from?
George Duke passed away from a heart attack.
Did George Duke play trombone?
Related Tags
george duke discography
george duke sweet baby
george duke cause of death
george duke shine on
george duke funeral