Deadmau5 is a Canadian DJ and producer. He has released six studio albums, four compilation albums, two remix albums, two extended plays, 44 singles (including nine UK Top 40 hits), and 90 music videos.
Deadmau5 was born Joel Zimmerman on May 2, 1981 in Toronto, Ontario. He is a Canadian DJ and producer who has been active since 1998.
Deadmau5 is a Canadian electronic music producer and the founder of the Mau5trap record label. His distinctive giant mouse helmet makes him one of the most recognized figures in the current dance scene. He made his worldwide debut with 2009's For Lack of a Better Name, which he debuted in the late 2000s. From there, he remained a Top Ten fixture on the US and Canadian Dance charts, going platinum with 4×4=12 in 2010 and topping the charts three times in a row with Album Title Goes Here (2012), While (12) (2014), and W:/2016ALBUM/W:/2016ALBUM/W:/2016ALBUM/W:/2016ALBUM/W:/2016ALBUM/W:/2016ALBUM/W:/2016ALBUM/W:/2016ALBUM/W: (2016). He is well-known for his live performances and elaborate stage sets, but he is also a video game fan who has contributed to the soundtracks of games such as Grand Theft Auto, Need for Speed, and others.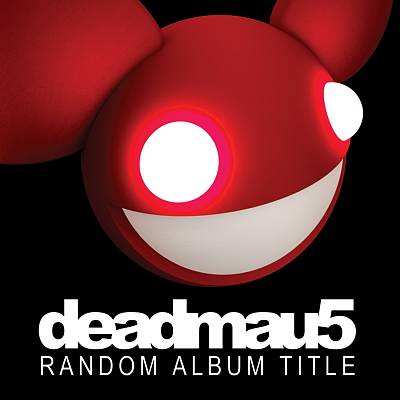 Joel Zimmerman, a Toronto-based DJ, came to fame in 2008 after his tune "Faxing Berlin" was included on the playlist of renowned DJ/producer Pete Tong's radio program. Deadmau5 quickly rose to prominence in the progressive house music scene. In 2008, he won a Juno Award for Dance Recording of the Year for his work, which he published via his own label, Mau5trap Recordings. Random Album Title, as well as the first volume of the remix-collecting At Play series, were published the same year.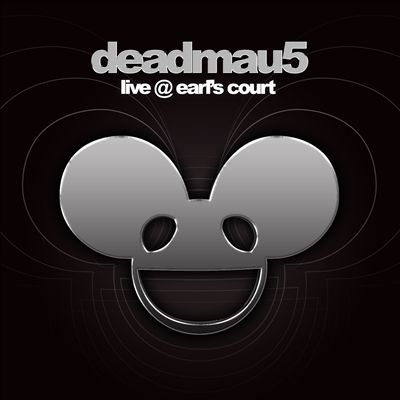 In 2009, he released the singles collection It Sounds Like and the mix album For Lack of a Better Name, followed by the studio album 4 X 4 = 12 in 2010. The next year, Deadmau5 released the DVD Live At Earl's Court as well as a Remixes collection. Two singles from 2012, "Maths" and "The Veldt" (both featuring Chris James), were included on the album >Album Title Goes Here. Producer Wolfgang Gartner, singers Imogen Heap and Gerard Way of My Chemical Romance all made cameos on the ingeniously named album.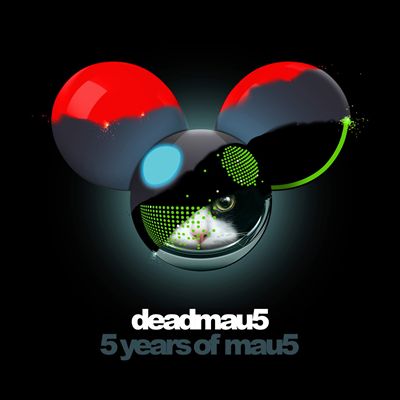 While(12), Deadmau5's next full-length album, was released in June 2014 via Mau5trap/Astralwerks. The double album included the songs "Avaritia" and "Seeya," which featured guest vocals by Colleen D'Agostino, as well as remixes of How to Destroy Angels' "Ice Age" and Nine Inch Nails' "Survivalism," which were named after the computer language used to loop endlessly. 5 Years of Mau5 was released at the end of 2014, marking the fifth anniversary of the Mau5trap imprint.
Zimmerman returned to music in the spring of 2016 with the song "Snowcone," after a short time during which the future of his Deadmau5 character remained unclear owing to personal difficulties. That song appeared on his eighth studio album, W:/2016ALBUM/, which was released in December and earned his third consecutive US Dance chart-topper. He returned in 2018 with the Mau5ville: Level 1 EP, which included Rob Swire and nothing,nowhere, and the Mau5ville: Level 2 EP, which featured Lights and Mr. Bill. Mau5ville: Level 3, the third volume in the EP series, featuring Rob Swire as well as DJs Getter and GTA. Deadmau5 shortened the EP trilogy into Mau5ville: Level Complete in 2020, omitting the remixes and presenting a single aural experience. Later same year, he collaborated with Canadian musician Kiesza on "Bridged by a Lightwave," a dark and gritty electro-house track.
Deadmau5 is an electronic music producer, DJ, and composer. He was born Joel Thomas Zimmerman on January 5th 1981 in Niagara Falls, Canada. He has released several albums and two mixtapes with his work including Random Album Title and For Lack of a Better Name. Reference: deadmau5 albums.
Frequently Asked Questions
How did Deadmau5 become famous?
Deadmau5 became famous in the electronic music scene after releasing his album Deadmau5 Circa 1998-2002 on September 22, 2008.
Why is Deadmau5 so rich?
Deadmau5 is a Canadian musician and producer who has been active in the industry since 2004. He has released six studio albums and numerous singles, with his most popular songs Ghosts n Stuff and Not Exactly.
What happened dead mouse?
I died.
Related Tags
when did deadmau5 start making music
deadmouse
deadmau5 lindsey
deadmau5 minecraft
when was deadmau5 born