Fabrizio Moro is a musician and composer who has written and produced songs for artists such as Justin Bieber, Selena Gomez, and Rihanna. He also composed the song "The Way" performed by Ed Sheeran.
Fabrizio Moro was born in Rome, Italy. He's best known for being the vocalist of the Italian band Ligabue. His debut solo album "Fabbrica di stelle" was released on October 10, 2015.
Fabrizio Moro (full name: Fabrizio Mobrici) was born in Rome on April 9, 1975, and started to play the guitar as a child. His earliest musical experiences were in cover bands, performing songs by Guns N' Roses, the Doors, and U2. In 1996, he released his debut song, "Per Tutta Un'altra Destinazione." Moro published his debut album, simply named Fabrizio Moro, in 2000, with the help of the musicians who had been supporting him for years, and the same year he performed at the Sanremo Music Festival in the Young Artists section with "Un Giorno Senza Fine," a song with a strong rock vibe.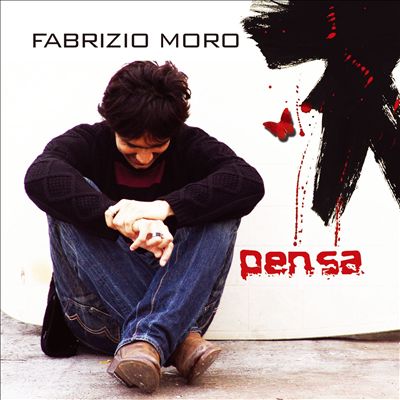 Moro's power ballad "Eppure Pretendevi di Essere Chiamata Amore" was released as a single in 2004 and he contributed the song "Situazioni Della Vita" to the compilation album Italianos Para Siempre, which was conceived for the South American markets and featured contributions from Lucio Dalla, Alex Britti, and Claudio Baglioni. His song "Ci Vuole un Business" was used as the music for an Italian Red Cross social campaign the following year. Moro's self-penned "Pensa," a song about the battle against mafia, received the Young Artists section and the Critics Award at the Sanremo Music Festival in 2007. The album Pensa was published at the same time, and included the tune "Fammi Sentire la Voce," which Moro performed at the Festivalbar in 2007.