Eddie Vedder is a highly influential American musician. His band, Pearl Jam, has sold more than 20 million albums worldwide and he is one of the most successful rock musicians of all time.
Eddie Vedder is a singer-songwriter and the lead vocalist for Pearl Jam. He has released 11 studio albums, one live album, three compilation albums, two soundtrack albums, and four extended plays.
When Eddie Vedder's band, Pearl Jam, broke through in the early 1990s, he unwillingly became a celebrity and an alt-rock spokesperson with Kurt Cobain. Vedder, on the other hand, did not have it easy. As a teenager, he turned to surfing and rock music, particularly classic rockers such as the Who, Neil Young, and the Doors, as well as punk bands such as the Clash and Minor Threat, due to a turbulent family situation. As he established his first serious band, Bad Radio, in his twenties, he alternated between Chicago and San Diego. Vedder met ex-Red Hot Chili Peppers drummer Jack Irons, who in turn handed Eddie a demo tape some of his pals had given him, as the band struggled to break out of their local position (in hopes of finding a singer). Vedder immediately added lyrics and vocals to the recording before returning it to Seattle (it turned out the band consisted of ex-members of the Seattle-based Mother Love Bone, guitarist Stone Gossard and bassist Jeff Ament).
The results astounded Gossard and Ament, who promptly invited Vedder up to Seattle, where he quickly secured the job. The band signed with Epic Records shortly after lead guitarist Mike McCready (plus a rotating door of various drummers) joined the band. Originally known as Mookie Blaylock, the band changed their name to Pearl Jam and released their first album, Ten, in the autumn of 1991. With the Seattle scene (Nirvana, Soundgarden, Alice in Chains, and others) erupting on the charts, radio, and media, Pearl Jam released their debut at the ideal moment, outselling all other Seattle bands and establishing Pearl Jam as one of the most popular bands of the 1990s (other hit albums followed: Vs., Vitalogy, No Code, Yield, and Binaural).
Vedder was also engaged in a number of politically heated issues, including suing Ticketmaster over excessive ticket pricing, supporting presidential candidate Ralph Nader and environmental concerns, and being pro-choice. He also made special appearances at a number of events featuring bands he admired (Bob Dylan's 50th birthday party at Madison Square Garden, the Tibetan Freedom Concert, Who/Pete Townshend engagements, etc.) and played drums with Hovercraft (his wife's band) during live shows. Vedder became one of the most imitated lead vocalists in rock history, thanks to his hard-hitting and frequently introspective lyrical approach and Jim Morrison-esque baritone. Despite the praise, Vedder didn't release his first solo album until 2007, Into the Wild, the soundtrack of the Sean Penn film of the same year.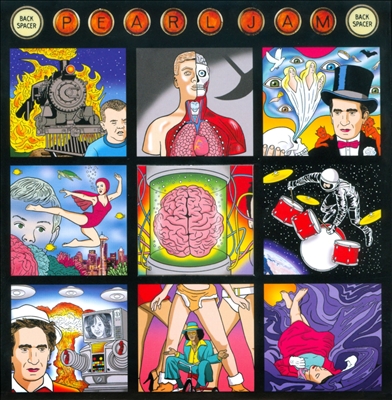 Eddie Vedder released his first non-soundtrack album, Ukulele Songs, in 2011, after Pearl Jam's 2009 album Backspacer and its associated tour. Ukulele Songs included a mix of covers and originals, with Vedder singing and accompanying himself on ukulele.
Eddie Vedder is a lead singer for the band Pearl Jam. He has been in the music industry since the 1980s. In 2018, he announced that he was retiring from touring and recording. Reference: pearl jam lead singer death.
Frequently Asked Questions
What is Eddie vedders real name?
Eddie Vedder is a singer, songwriter, and guitarist who was born Edward Louis Severson III on October 23rd, 1964.
What nationality is Vedder?
Vedder is a Canadian born musician.
How did Eddie Vedder meet Pearl Jam?
Eddie Vedder met Pearl Jam at a concert in Seattle, WA.
Related Tags
eddie vedder songs
where does eddie vedder live
is eddie vedder still alive
eddie vedder 2020
eddie vedder children